From ABC:
Loudmouthed comedian Roseanne has had a lot of different personas: waitress, stand-up comic, talk show host, and actress. But that's not what she means when she says she's dealing with multiple personalities.
Roseanne, who first told the world that she has multiple personality disorder in 1994, says it's not easy dealing with switching between "Somebody" and "Nobody." Those are just two of the names the former sitcom queen has given to her personalities, which she says total seven in all. The rest she calls Baby, Cindy, Susan, Joey, and Heather. In an interview in the August issue of Esquire magazine, Roseanne says that after 10 years of hard work, she's managed to integrate the differing personalities.
From Fox News:
Less than 14 hours after following up a racist tweet by writing, "I apologize. I am now leaving Twitter," Roseanne Barr was back on the social media platform late Tuesday.
In a series of late-night tweets, Barr appeared to blame the prescription sleeping pill Ambien for the racist tweet that led to her show's cancellation Tuesday. She also repeatedly criticized ABC for what she implied is the network's hypocrisy.
From Hollywood Reporter:

BC, in a stunning move, has decided to cancel its Roseanne revival following star Roseanne Barr's racist tweet Tuesday.
"Roseanne's Twitter statement is abhorrent, repugnant and inconsistent with our values, and we have decided to cancel her show," ABC Entertainment president Channing Dungey said Tuesday. Early Tuesday, star, head writer and exec producer Barr attacked Valerie Jarrett, a senior adviser to former President Barack Obama, in a since-deleted tweet in which she said "Muslim brotherhood & planet of the apes had a baby=vj." Barr subsequently apologized: "I apologize to Valerie Jarrett and to all Americans. I am truly sorry for making a bad joke
[ For Full Story ]
[Return to www.spiritdaily.com]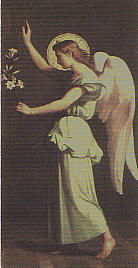 Pray always for purity and love
+++