From Associated Press:
President Trump is denying seeking to shut down Robert Mueller's Russia probe, saying Thursday he would have fired the special c ounsel months ago if he wanted him gone.
"If I wanted to fire Robert Mueller in December, as reported by the Failing New York Times, I would have fired him," the president tweeted. "Just more Fake News from a biased newspaper!" There has long been speculation that Trump could fire Mueller, but both the president and his legal team have previously denied that he's considering taking that step.
[Return to www.spiritdaily.com]
Pray always for purity and love
+++
[ For Full Story ]
[Return to www.spiritdaily.com]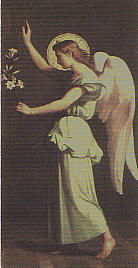 Pray always for purity and love
+++