From Associated Press:
CARACAS, Venezuela (AP) — Investigators hunting for assailants behind a failed attempt to assassinate President Nicolas Maduro with explosives-laden drones have raided hotels and seized vehicles while grilling six suspects for details of the plot.
Venezuela's socialist government alleged Sunday that the detained suspects conspired with others in Miami and the capital of neighboring Colombia, though they offered no specific evidence. Opposition leaders criticized Maduro for broadly singling out his political opponents, and they warned that he might use the attack to further suppress his critics. The attack came as Venezuela is reeling from an economic and humanitarian crisis and Maduro has grown increasingly isolated. Foreign nations, including the United States, are slapping economic sanctions on a growing list of high-ranking Venezuelan officials and decrying his government as an autocratic regime.
[ For Full Story ]
[Return to www.spiritdaily.com]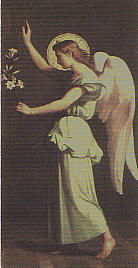 Pray always for purity and love
+++