From The New York Times:
A political revolution — or something like it — just rippled through New York City.
The defeat of Representative Joseph Crowley in a Democratic primary qualifies as an unheard-of event: A powerful lawmaker, who controlled the Queens Democratic Party and was seen as a potential speaker of the House, crumbled against a challenge from Alexandria Ocasio-Cortez, a 28-year-old liberal activist and first-time candidate who was backed by a few national progressive groups.
Her victory is a stunning illustration of the energy on the left this year, and an echo of the Republican primaries in 2014 that saw another aspiring speaker of the House, Eric Cantor of Virginia, felled by an upstart on the right.
From CNN:
Alexandria Ocasio-Cortez, a 28-year-old Latina running her first campaign, ousted 10-term incumbent Rep. Joe Crowley in New York's 14th congressional district on Tuesday, CNN projects, in the most shocking upset of a rollicking political season.
An activist and member of the Democratic Socialists of America, Ocasio-Cortez won over voters in the minority-majority district with a ruthlessly efficient grassroots bid, even as Crowley — the fourth-ranking Democrat in the House — outraised her by a 10-to-1 margin.
[ For Full Story ]
[Return to www.spiritdaily.com]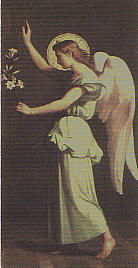 Pray always for purity and love
+++