From the Detroit News:
Saginaw – The Catholic Diocese of Saginaw's bishop is encouraging sexual abuse victims to come forward after a priest who served for decades in Michigan was charged with sex crimes.
Bishop Joseph Cistone recently spoke to parishioners at St. Agnes Church in Freeland, where 71-year-old Rev. Robert DeLand served as pastor. Cistone told parishioners the allegations against DeLand were "the first indication we had of this issue." DeLand was charged last month following allegations from two male accusers, ages 17 and 21, and police say they've received other complaints since his arrest. Charges include second-degree criminal sexual conduct.
[ For Full Story ]
[Return to www.spiritdaily.com]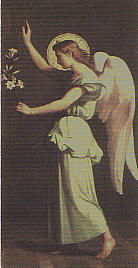 Pray always for purity and love
+++