From the San Jose Mercury News:
The number of migrants attempting to cross illegally into the United States remained high in May, according to administration officials and Border Patrol agents, an early indication that "zero tolerance" measures separating parents from their children and President Donald Trump's deployment of National Guard troops have not had an immediate deterrent effect.
The Department of Homeland Security is expected to publish its closely watched monthly arrest totals in coming days, and Trump administration officials are bracing for a new eruption from the president. He has treated the statistics as a gauge for the success of his hard-line immigration policies, and when border arrests fell to historic lows in the months after his inauguration last year, Trump touted the decrease as a personal triumph.
[ For Full Story ]
[Return to www.spiritdaily.com]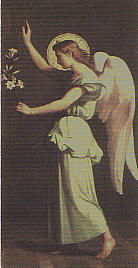 Pray always for purity and love
+++