From the Christian Post:
Facebook will have an external group with a former Republican member of Congress on their staff investigate whether the world's largest social media site has an anti-conservative bias.
Covington and Burling, a Washington, DC-based law firm, and former Congressman Jon Kyl, who serves as the firm's senior of counsel, will oversee the review, according to an exclusive by Axios published Wednesday. "Kyl will examine concerns about alleged liberal bias on Facebook, internally and on its services. They will get feedback directly from conservative groups and advise Facebook on the best way to work with these groups moving forward," reported Axios.
[ For Full Story ]
[Return to www.spiritdaily.com]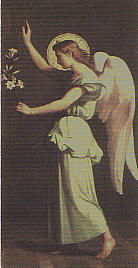 Pray always for purity and love
+++