From Associated Press:
WASHINGTON (AP) — Facebook CEO Mark Zuckerberg began a two-day congressional inquisition Tuesday with a public apology for a privacy scandal that has roiled the social media giant he founded more than a decade ago.
Zuckerberg opened his remarks before the Senate Commerce and Judiciary committees by taking responsibility for failing to prevent Cambridge Analytica, a data-mining firm affiliated with Donald Trump's presidential campaign, from gathering personal information from 87 million users to try to influence elections. Zuckerberg had apologized many times already, to users and the public, but this was the first time in his career that he had gone before Congress. He also is to testify Wednesday before the House Energy and Commerce Committee.
[ For Full Story ]
[Return to www.spiritdaily.com]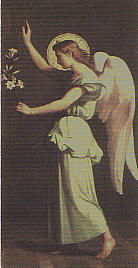 Pray always for purity and love
+++