From Asia News:
New Delhi (AsiaNews/Agencies) – At least 50 people have died amid heavy thunder and lightning that battered parts of northern India on Tuesday
High-speed winds and lighting strikes devastated many villages, bringing down walls and leaving dozens injured.
The rains came weeks after devastating dust storms killed almost 150 people across north India.
The eastern state of Bihar was the worst hit, with 20 confirmed deaths due to lightning, followed by 15 in t
From Fox News:
"They say this is a once every 1,000-year flood and we've had two of them in two years," Maryland Gov. Larry Hogan said.
[ For Full Story ]
[Return to www.spiritdaily.com]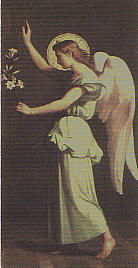 Pray always for purity and love
+++