From Associated Press:
Nikolas Cruz told investigators that he shot students in the hallways and on the grounds of Marjory Stoneman Douglas High School in Parkland, north of Miami, the report from the Broward County Sheriff's Office said.
Cruz said he brought more loaded magazines to the school and kept them in the backpack until he got to campus. As the gunman moved through the school, he fired into five classrooms — four on the first floor and one on the second floor, Sheriff Scott Israel said.
PARKLAND, Fla. (AP) — The Latest on a deadly school shooting at a Florida high school (all times local): Hundreds of people are attending a vigil for the 17 victims of a school shooting in Florida.
The vigil Thursday night began with a moment of silence for those slain at the school in Parkland. Audible sobs rose from the crowd as the names of victims were read. Dressed in the school's colors, some held flowers while others wielded signs asking for action to fight school violence, including gun control. Members of the crowd spontaneously started shouting "no more guns, no more guns" at one point.
[ For Full Story ]
[Return to www.spiritdaily.com]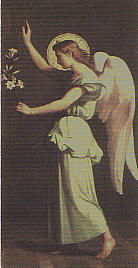 Pray always for purity and love
+++