From the Miami Herald:
The looming Atlantic hurricane season will likely be active but not nearly as punishing as last year, the National Oceanic and Atmospheric Administration said Thursday.
During a briefing for the annual preseason forecast, Assistant Secretary of Commerce Neil Jacobs said the agency expects to see 10 to 16 named storms, five to nine hurricanes and one to four major hurricanes with winds of 111 mph or more. An average season in the Atlantic gets three major hurricanes and 12 named storms. But forecasters warned that prediction could change if an El Niño forms or cooler Atlantic waters begin to warm as they did last year.
[ For Full Story ]
[Return to www.spiritdaily.com]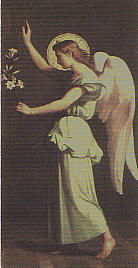 Pray always for purity and love
+++