From the Daytona News-Journal:
MIAMI — An upcoming computer video game that would allow players to re-create school shootings by stalking school hallways and racking up kills has been condemned as insensitive and inappropriate by the parents of students who were shot to death during the school massacre at Marjory Stoneman Douglas High.
"Pick your role, gear up and fight or destroy! Be the good guy or the bad guy. The choice is yours! Only in "Active Shooter", you will be able to pick the role of an Elite S.W.A.T team member or the actual shooter," the game page states. "Your objective would be either to neutralize the target (active shooter) or be the target himself. Depending on the role, your objective might be to protect and extract or hunt and destroy." The game — titled "Active Shooter" and slated for a June 6 release— is branded as a "SWAT simulator" that lets players choose between being an active shooter terrorizing a school or the SWAT team responding to the shooting.
[ For Full Story ]
[Return to www.spiritdaily.com]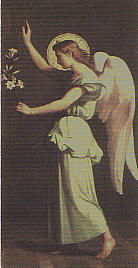 Pray always for purity and love
+++