From Associated Press:
WASHINGTON (AP) — Republicans on the House Intelligence Committee have completed a draft report concluding there was no collusion or coordination between Donald Trump's presidential campaign and Russia, a finding that is sure to please the White House and enrage panel Democrats.
After a yearlong investigation, Texas Rep. Mike Conaway announced Monday that the committee has finished interviewing witnesses and will share the report with Democrats on Tuesday. Conaway is the Republican leading the House probe, one of several investigations on Russian meddling in the 2016 elections.
[ For Full Story ]
[Return to www.spiritdaily.com]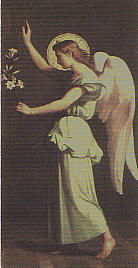 Pray always for purity and love
+++