From the Weather Channel:
Hurricanes that undergo rapid intensification are now doing so faster and becoming stronger than they did 30 years ago in parts of the Atlantic Basin, according to a new study.
Rapid intensification is defined as an increase in wind speed of at least 35 mph in 24 hours or less. This is difficult to forecast and sometimes cannot be predicted accurately until it has already started to occur. The study, published in Geophysical Research Letters, a journal of the American Geophysical Union, did not examine the frequency of rapid intensification occurrence, but rather the changes in the magnitude of rapid intensification over the 30-year satellite period from 1986 through 2015. The data came from NOAA's National Hurricane Center and the U.S. Navy's Joint Typhoon Warning Center.
[ For Full Story ]
[Return to www.spiritdaily.com]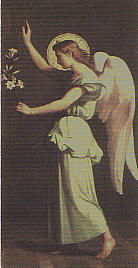 Pray always for purity and love
+++