From Associated Press:
JERUSALEM (AP) — Israeli warplanes struck dozens of targets in the Gaza Strip and three people were reported killed there, while Palestinian militants from the territory fired scores of rockets into Israel in a fierce burst of violence overnight and into Thursday morning.
The flare-up comes as Egypt is trying to broker a long-term cease-fire between the two sides. At least three Palestinians died — a pregnant woman, her 1-year-old daughter and a Hamas militant, according to the Gaza Health Ministry. On the Israeli side, at least seven people were wounded.
[ For Full Story ]
[Return to www.spiritdaily.com]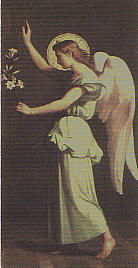 Pray always for purity and love
+++