From Harper's Bazaar:
Louis Vuitton is known for weaving architecture and picturesque locales into their shows—having previously debuted Cruise collections in Rio De Janeiro, Kyoto and Palm Springs, California.
Their Cruise '19 show was no exception—taking place in Saint-Paul de Vence, a small medieval town on the Côte d'Azur in France, with a star-studded list of attendees including house muses Emma Stone, Léa Seydoux and Sienna Miller. In a turn of events that read like an episode of Charmed, it's been revealed that Louis Vuitton employs a professional shaman (or wizard of good and evil spirits) from Brazil to ensure the weather at their Cruise show outings always remains impeccable. Who would've thought?
[ For Full Story ]
[Return to www.spiritdaily.com]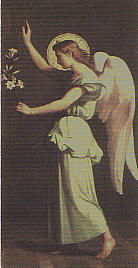 Pray always for purity and love
+++