From The New York Times:
The fatal shooting a day earlier at The Capital Gazette in Annapolis, Md., reverberated throughout newsrooms across the country, not only for its tragedy but also for the familiarity of conflicts like the suspected gunman's long-running feud with the paper. Many reporters and editors, especially at the local level, have stories of being confronted or harassed by a resident upset by something in the newspaper. Unlike Thursday's shooting, in which five people were killed, few of these situations end in violence.
For as long as there have been newspapers, there have been disgruntled readers. In revolutionary America, there was the ever-present fear of mobs descending on a publisher over coverage they didn't like. During the civil rights era, reporters in the South frequently encountered groups of people who threatened to harm them. Today, social media has provided a new outlet for angry threats against reporters and editors, but the accessibility of newspaper offices also allows readers to make their grievances known in person. After the killings at The Capital Gazette, newsrooms across the country were reviewing their security procedures, and questioning how open they should be to the public. Many held meetings and circulated memos about the shooting and safety measures.
[ For Full Story ]
[Return to www.spiritdaily.com]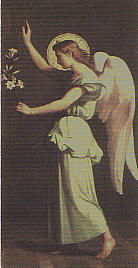 Pray always for purity and love
+++