From the Christian Post:
Rock and Roll Hall of Famer Jonathan Cain, who is releasing a new book talking about his journey to faith, has said that his wife, Pastor Paula White, who serves as President Donald Trump's spiritual adviser, is doing her best to "take care of his soul."
"She's been called upon, I believe, good or bad. She's been called by the Kingdom to serve. She is letting grace in the door in Washington and I've seen it, uttering the name of Jesus Christ on the mall of Washington. It's amazing," Cain said in an interview with the Tennessean, published on Monday. "We have to understand that Paula's there to minister to the president and to pray over him. She's the one he trusts for prayer and she prays over him. And, she brings mighty men of God to pray. Who are we to say the president doesn't need prayer?" he positioned.
[ For Full Story ]
[Return to www.spiritdaily.com]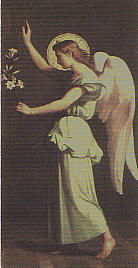 Pray always for purity and love
+++