From the Wall Street Journal:
Apple Inc. AAPL 0.84% on Monday unveiled new controls to help people curb the amount of time they spend on iPhones and iPads, as well as allow parents to remotely track and limit their children's use of those devices—a response to growing societal concern that adults and children are too focused on phones.
The company said a new app it will release in September called "Screen Time" will provide users with weekly reports of the apps they use and allow them to set time limits for their use of those apps. Parents will be able to use the system to remotely monitor the apps their children use and limit their time on devices. The new features played a central role at Apple's annual Worldwide Developers Conference, a gathering of about 6,000 developers who create the apps for the iPhone, iPad and Mac computers. The event is designed to show off Apple's latest software—including the newest features to further integrate into people's digital lives.
[ For Full Story ]
[Return to www.spiritdaily.com]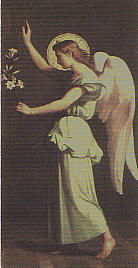 Pray always for purity and love
+++