From FOXNEWS:
As a presidential candidate, Donald Trump campaigned on the need for more federal judges dedicated to the Constitution and he has kept his word. By nominating Judge Brett Kavanaugh on Monday to serve on the U.S. Supreme Court, President Trump selected precisely such a constitutionalist.
The president's speech introducing Kavanaugh was a model of patriotic principles, delivered with a bipartisan tone and a seriousness that invited all Americans (including Democratic senators) to look at Judge Kavanaugh with an open mind.
This was a solid presidential speech that reminded the country of the importance of the Constitution, the key role of the Supreme Court, and the profound responsibility the president has in nominating justices. The responsibility is second only to decisions about war and peace, as President Trump acknowledged.
[ For Full Story ]
[Return to www.spiritdaily.com]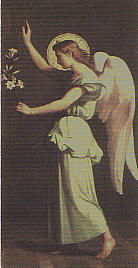 Pray always for purity and love
+++