From Associated Press:
TOKYO (AP) — Masazo Nonaka has enjoyed soaking in northern Japan's hot springs for many years — probably longer than most people.
The supercentenarian, whose family has run a hot springs inn for four generations, was certified Tuesday as the world's oldest living man, at age 112 years, 259 days. Nonaka received the certificate from Guinness World Records in a ceremony at his home in Ashoro, on Japan's northern main island of Hokkaido, and celebrated with a big cake decorated with berries.
[ For Full Story ]
[Return to www.spiritdaily.com]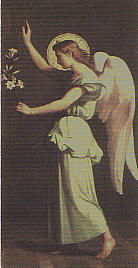 Pray always for purity and love
+++