From The New York Times:
Palestinian officials say at least 37 people have died in the latest round of protests.
At least 1,000 Palestinian demonstrators were also wounded along the border fence with Gaza, the Health Ministry reported, as the mass protests that began on March 30 and that had already left dozens dead erupted again. • The relocation of the United States Embassy to Jerusalem from Tel Aviv was set for Monday, timed to the 70th anniversary of the formation of Israel — a move that many Israelis have celebrated but that has enraged Palestinians.
From Fox News:
At least 18 Palestinians were killed Monday as protests at the Gaza border with Israel turned deadly ahead of the U.S. Embassy opening in Jerusalem, Palestinian health officials said.
The bloodiest day in weeks of demonstrations threatens to become even more chaotic as Israel vows to hold back thousands of protesters and prevent the possibility they could breach the border at any cost. The violent clashes threaten to overshadow a historic moment for the U.S. and Israel, as the U.S. Embassy is officially moved from Tel Aviv to Jerusalem.
[ For Full Story ]
[Return to www.spiritdaily.com]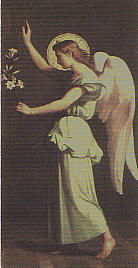 Pray always for purity and love
+++