From The New York Times:
In the last 16 years, parts of Louisiana have been struck by six hurricanes. Areas near San Diego were devastated by three particularly vicious wildfire seasons. And a town in eastern Kentucky has been pummeled by at least nine storms severe enough to warrant federal assistance.
These places are part of a small fraction of the United States that has sustained most of the damage from major natural disasters, forming a pattern of destruction concentrated in particular areas. About 90 percent of the total losses across the United States occurred in ZIP codes that contain less than 20 percent of the population, according to an analysis of data from the Small Business Administration.
[ For Full Story ]
[Return to www.spiritdaily.com]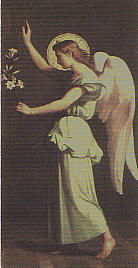 Pray always for purity and love
+++