From Associated Press:
NEW DELHI (AP) — For more than 25 years, Ram Nath has lived on the banks of the Yamuna River under a 19th-century iron bridge. Each morning, the wiry man walks a few steps from his makeshift hut and enters the black, sludgy waters of one of India's most polluted rivers. He is fishing for trash.
"This is the only work we have," said the 40-year-old, sorting through a pile of plastic bottles, bags, and cast-off electronics. Hundreds of garbage collectors live on the Yamuna's banks in New Delhi, making $2 to $4 per day recycling plastic waste collected from the river. While Nath doesn't think of himself as an environmentalist, he is one of a handful of New Delhi residents waging war against the tsunami of plastic threatening to swamp India. They include a 9th-grade student who convinces posh restaurants to give up plastic straws and a businessman whose company makes plates and bowls from palm leaves.
[ For Full Story ]
[Return to www.spiritdaily.com]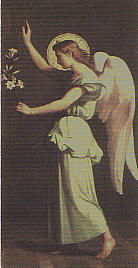 Pray always for purity and love
+++