From Fox News:
Tolitoli police rescued the woman, who was only identified as HS, and who was trapped in a crevice between large rocks near Galumpang village, the Jakarta Post reported. Police saved the woman after they received a report she was being held captive by an 83-year-old witch doctor named Jago.
From CNN:
According to the police, H's family had brought her to Jago for treatment in 2003, when she was 13 years old. Jago was well-known for offering alternative medicines and "magical" healing methods.
According to the police statement, Jago sexually assaulted H for 15 years under the pretense of magic or witchcraft. He would show her a photo of a man named Amrin, who he claimed was a jin, or genie. During sex, Amrin would then appear or enter Jago's body, Jago told H, police said.
[ For Full Story ]
[Return to www.spiritdaily.com]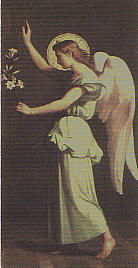 Pray always for purity and love
+++