From National Geographic:
The ancient remains of a gigantic marine reptile have been found in southwestern England. Known as an ichthyosaur, the animal lived about 205 million years ago and was up to 85 feet long—almost as big as a blue whale, say the authors of a study describing the fossil published today in PLOS ONE.
Biology textbook have long touted the modern blue whale as the largest animal that ever lived, but this and other fascinating fossil finds hint that there may once have been even bigger creatures swimming Earth's seas.Ichthyosaurs were ocean-going contemporaries of the dinosaurs, with body shapes superficially similar to dolphins. They reached their greatest diversity about 210 million years ago in the late Triassic, but some persisted into the late Cretaceous. They vanished from the fossil record about 25 million years before the mass extinction that wiped out the non-avian dinosaurs.
[ For Full Story ]
[Return to www.spiritdaily.com]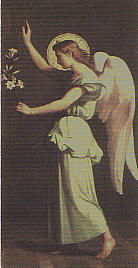 Pray always for purity and love
+++