From the London Guardian:
Believe it or not, there is a way for Donald Trump to unite the country – by saving the famous Route 66, which has been placed on a list of America's most endangered historic places.
The National Trust for Historic Preservation, a heritage charity, has placed the famed highway on its 2018 list of the 11 most at-risk sites. The Trust highlights architectural and cultural spots it deems in danger from development or neglect. Route 66 is up for designation as a national historic trail, which the Trust says would bring "recognition and economic development" to historic sites along the famous road. In order to declare the road a national historic trail, and therefore officially protected, the US Senate would have to pass legislation and Trump would have to sign it.
[ For Full Story ]
[Return to www.spiritdaily.com]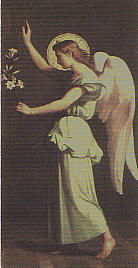 Pray always for purity and love
+++