From Associated Press:
WELLINGTON, New Zealand (AP) — The stories seem as tall as the lake is deep. For hundreds of years, visitors to Scotland's Loch Ness have described seeing a monster that some believe lurks in the depths.
But now the legend of "Nessie" may have no place left to hide. A New Zealand scientist is leading an international team to the lake next month, where they will take samples of the murky waters and conduct DNA tests to determine what species live there.
University of Otago professor Neil Gemmell says he's no believer in Nessie, but he wants to take people on an adventure and communicate some science along the way. Besides, he says, his kids think it's one of the coolest things he's ever done.
[ For Full Story ]
[Return to www.spiritdaily.com]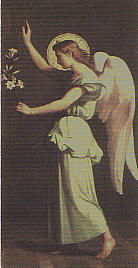 Pray always for purity and love
+++