From the London Mail:
Humans will be genetically modified for the first time in Europe after regulators have given the go ahead to trial DNA-splicing therapy.
A destructive blood disorder known as beta thalassaemia, which reduces the production of haemoglobin, could be cured using this therapy. Scientists at the biotech company Crispr hope that they can alter the body's code to stop the genetic mutation and restore healthy levels of haemoglobin.
[ For Full Story ]
[Return to www.spiritdaily.com]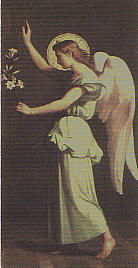 Pray always for purity and love
+++