From CNN:
About 20,000 residents are under mandatory evacuation orders as a Southern California fire — which authorities say was set intentionally — spread this week.
The Holy Fire started Monday in the Cleveland National Forest and has so far destroyed 12 structures, according to fire authorities.
A man has been arrested in connection with the fire that is wreaking havoc near the border between Orange and Riverside counties, which are among the most populous counties in California.
LAKEPORT, Calif. (AP) — The largest wildfire ever recorded in California needed just 11 days to blacken an area nearly the size of Los Angeles — and it's only one of many enormous blazes that could make this the worst fire season in state history.
Some 14,000 firefighters from as far away as Florida and even New Zealand are struggling to curb 18 fires in the midst of a sweltering summer that has seen wind-whipped flames carve their way through national forest land and rural areas, threaten urban areas and incinerate neighborhoods. "For whatever reason, fires are burning much more intensely, much more quickly than they were before," said Mark A. Hartwig, president of the California Fire Chiefs Association.
[Return to www.spiritdaily.com]
Pray always for purity and love
+
[ For Full Story ]
[Return to www.spiritdaily.com]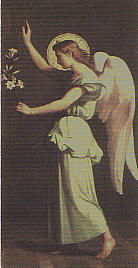 Pray always for purity and love
+++