From Associated Press:
SALT LAKE CITY (AP) — They were teenagers in love, bonding after overcoming personal struggles and dreaming of a family and future together. When they vanished days after Christmas, friends and family combed Utah's west desert for months in search of answers.
What police eventually discovered was more unspeakable than anyone had imagined: The teens' bound and stabbed bodies were 100 feet (31 meters) down an abandoned mine shaft. "We had every scenario run through our heads, but for the events that truly took place, words can't even describe it," said Amanda Hunt, after learning the fates of her 17-year-old niece, Brelynne "Breezy" Otteson, and 18-year-old Riley Powell. A man enraged that his girlfriend had welcomed her friends into their home bound, beat and stabbed Powell to death as Otteson watched in horror before he cut her throat, prosecutors said this week.
[ For Full Story ]
[Return to www.spiritdaily.com]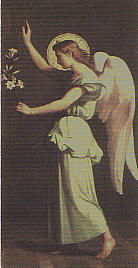 Pray always for purity and love
+++