From Associated Press:
A steady stream of visitors come to kneel down, light candles and incense and pray in front of a statue of a young woman wearing a pink traditional outfit, surrounded by flowers and other offerings. For the past four days, the wish has been a simple one: Please let our boys come home. The statute is of Jao Mae Nang Non — which roughly translates as the reclining goddess — and her name is shared with the cave, Tham Luang Nang Non, as well as the surrounding mountain, Doi Nang Non.
Her legend, and in turn how her spirit came to linger in the cave in Chiang Rai province's far northern Mae Sai district near Myanmar, is similar to dozens of other tales across a country whose belief system and folklore are heavily influenced by Brahmin, Buddhist and animist traditions.
[ For Full Story ]
[Return to www.spiritdaily.com]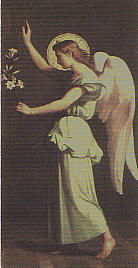 Pray always for purity and love
+++