From Associated Press:
MINNEAPOLIS (AP) — Hundreds of flights have been canceled and roadways are treacherous in several Midwestern states as a deadly storm system stretching from Gulf Coast to Great Lakes rolls across the central U.S., bringing heavy snow, strong winds, rain and hail.
All flights were grounded Saturday at Minneapolis-St. Paul International Airport as a spring blizzard made it difficult to keep runways clear and planes deiced. Nearly 470 flights were canceled before one runway reopened shortly after 10 p.m., according to a spokesman. Blizzard conditions also forced the airport in South Dakota's biggest city, Sioux Falls, to remain closed for a second straight day. The weather is expected to persist through Sunday in Minnesota, Wisconsin and Michigan before moving into New York state and New England.
[ For Full Story ]
[Return to www.spiritdaily.com]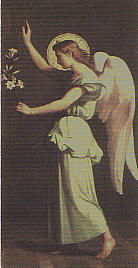 Pray always for purity and love
+++