From CNN:
The latest barrage is forecast to roar into New England and New York through Tuesday, bringing pounding snow, howling winds and coastal flooding, forecasters say. This one could reach "bomb cyclone" status, a severe drop in atmospheric pressure that would bring heavy snow and winds. Nearly 50 million people are under a winter weather advisory or warning from the Tennessee Valley into New England including New York City, Boston, and Portland, Maine.
From Associated Press:
BOSTON (AP) — Winter-weary New Englanders are preparing for blizzard conditions, more than a foot of snow and high winds as the third major nor'easter in two weeks bears down on the Northeast.
The National Weather Service on Monday issued a blizzard warning for much of the Massachusetts coast, a winter storm warning for most of New England and a winter weather advisory for portions of New York, Pennsylvania and New Jersey. The storm is expected to hit late Monday and last through most of the day Tuesday, with snow accumulating at a rate of 2 inches per hour during the Tuesday morning commute, disrupting road and air travel. American Airlines announced that it had suspended all flight operations from Boston Logan International Airport on Tuesday because of the storm. The airline said arrivals and departures from Bangor, Maine, Burlington, Vermont, Manchester, New Hampshire and New Haven, Connecticut also will be shut down.
[ For Full Story ]
[Return to www.spiritdaily.com]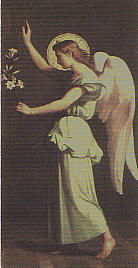 Pray always for purity and love
+++