From U.S. News and World Report:
DUBLIN (Reuters) – At least 10,000 people rallied in Dublin on Saturday against Irish government plans to ease some of the world's most restrictive abortion laws, with some activists saying opinion polls were failing to fully reflect anti-abortion sentiment.
Voters will be asked as soon as May if they wish to repeal the eighth amendment to Ireland's constitution – inserted in 1983 to enshrine the equal right to life of the mother and her unborn child – and instead enable parliament to set the laws. Two opinion polls in January found that over 50 percent of voters would support a proposal to allow abortion up to 12 weeks into a pregnancy, with just under 30 percent opposed and the rest undecided.
[ For Full Story ]
[Return to www.spiritdaily.com]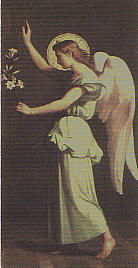 Pray always for purity and love
+++