From Associated Press:
WASHINGTON (AP) — President Donald Trump is suggesting Rudy Giuliani, the aggressive new face of his legal team, needed to "get his facts straight" about the hush money paid to porn actress Stormy Daniels just before the 2016 election. Giuliani quickly came up with a new version.
Trump on Friday chided Giuliani even while insisting "we're not changing any stories" about the $130,000 settlement paid to Daniels to keep quiet about her allegations of a sexual encounter with Trump — a tryst Trump has denied. Hours later, Giuliani backed away from his previous assertion that the Oct. 27 settlement had been made because Trump was in the stretch run of his campaign.
[ For Full Story ]
[Return to www.spiritdaily.com]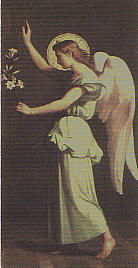 Pray always for purity and love
+++