From Fox News:
Russian officials warned of "consequences" after President Donald Trump announced his approval of U.S.-led military strikes in Syria against the Russian-backed regime of Bashar al-Assad.
Early Saturday, Russian President Vladimir Putin issued a statement saying the Western coalition's "act of aggression" would only exacerbate the humanitarian catastrophe in Syria. Putin called the strike a "destructive influence on the entire system of international relations" and said Moscow would call for an emergency of the U.N. Security Council.
The United States on Friday announced it approved precision military strikes on Syria after alleging that the Assad regime used chemical weapons in a recent attack in the country.
The size of the strike was twice the size of the U.S. assault last year. Fox News confirmed that warships and U.S. Air Force B-1 bombers were used in Friday's bombing campaign.
The B-1 bombers flew out of Qatar and have the ability to fire from 600 miles away. U.S. guided-missile destroyers can launch Tomahawk cruise missiles with a maximum range of 1,500 miles.
[ For Full Story ]
[Return to www.spiritdaily.com]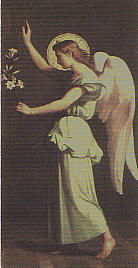 Pray always for purity and love
+++