From Associated Press:
NEW YORK (AP) — President Donald Trump's longtime personal lawyer, who once said he would do anything to protect the president, told ABC News in an interview released Monday that he now puts "family and country first."
In Michael Cohen's first interview since federal agents raided his home and hotel room as part of a probe into his personal business dealings, he was asked what he would do if prosecutors forced him to choose between protecting the president and protecting his family. Stephanopoulos said he asked Cohen repeatedly if he was considering cooperating with prosecutors in their probe. Cohen responded that if he is charged with anything he would defer to his new lawyer in the case, Guy Petrillo, for advice.
[ For Full Story ]
[Return to www.spiritdaily.com]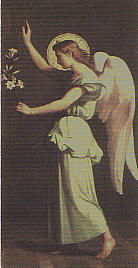 Pray always for purity and love
+++