From Associated Press:
NEW YORK (AP) — The GOP is the party of fiscal responsibility no more.
That's according to some conservatives who are grappling with a Republican-backed spending binge that threatens to generate trillion-dollar deficits for years to come while staining a cherished pillar of the modern-day Republican Party. While President Donald Trump and his allies hope economic growth may ease future deficits, few fiscal conservatives cheered Monday's release of the president's $4 trillion-plus budget, which would create $7.2 trillion in red ink over the next decade if adopted by Congress. That follows congressional passage of last week's $400 billion spending pact, along with massive tax cuts, which some analysts predict will push deficits to levels not in generations.
[ For Full Story ]
[Return to www.spiritdaily.com]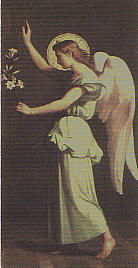 Pray always for purity and love
+++