From Associated Press:
The House has narrowly passed a sweeping bipartisan budget accord, ending an hours-long government shutdown and clearing a path for huge spending increases for both the Pentagon and domestic programs.
The 240-186 vote sends the $400 billion spending plan to President Donald Trump, who has promised to sign it. Passage of the measure came over the opposition of Democratic leaders who demanded the promise of a vote to protect "Dreamer" immigrants brought to the country illegally as children.
[ For Full Story ]
[Return to www.spiritdaily.com]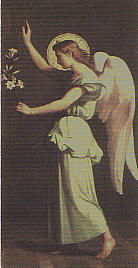 Pray always for purity and love
+++