From the Orlando Sentinel:
With reefs struggling worldwide against coral bleaching and other threats, the memorial's builders are providing coral a head start. The concrete structures offer a high pH level, enabling sea creatures to flourish.
"We're seeing animals here that we haven't seen before. Ones that have been missing for a long time," says Jim Hutslar, the reef's operations director and one of the founders. "We actually found a long spine sea urchin that was considered extinct in the Caribbean Sea." Sara Thanner, an environmental supervisor for the Department of Regulatory and Economic Resources, says an April survey showed the reef supports more than 65 different fish, shrimp and lobster and 75 other species including sponges, soft corals, and hard corals.
[ For Full Story ]
[Return to www.spiritdaily.com]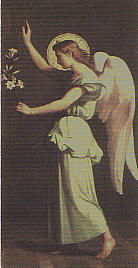 Pray always for purity and love
+++