From Christian News:
Protesters have lit fires and thrown bottles at police after Argentina's Senate rejected a bill to legalize abortion in the first 14 weeks of pregnancy.
Thousands of pro and anti-abortion protesters in rival colors gathered in heavy rain outside Congress in Buenos Aires as politicians debated the proposal for 15 hours. Officers fired tear gas as some protesters reacted angrily to the result, setting up flaming barricades and throwing bottles at police in riot gear.
[ For Full Story ]
[Return to www.spiritdaily.com]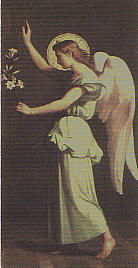 Pray always for purity and love
+++