From The New York Times:
WASHINGTON — Justice Anthony M. Kennedy's retirement announcement was less than a day old when liberal activists rallied on the steps of the Supreme Court on Thursday, invoking the names of two Republican senators who, they believe, hold the future of Roe v. Wade in their hands.
Ms. Collins, of Maine, and Ms. Murkowski, of Alaska, are powerful — and rare — creatures in Washington: moderate Republican women who favor abortion rights and are unafraid to break with their party. Their no votes helped sink the Republican repeal of the Affordable Care Act last year; both objected vociferously to a provision that would have stripped funding from Planned Parenthood Federation of America, the women's health and reproductive rights organization. Ms. Collins and Ms. Murkowski were among a bipartisan group of six senators who met separately with Mr. Trump on Thursday night to talk about the court vacancy. Earlier Thursday, Ms. Collins said in an interview that she had taken a call from the White House counsel, Donald F. McGahn II, and that she urged him to look beyond the list of deeply conservative jurists that Mr. Trump has promised to pick from — a significant request, given that Senator Chuck Schumer of New York, the Democratic leader, has declared that Democrats will not back any nominee on that roster.
[ For Full Story ]
[Return to www.spiritdaily.com]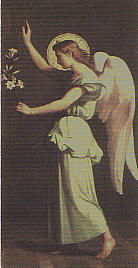 Pray always for purity and love
+++