From the Weather Channel:
Winter Storm Mateo is already laying down its initial round of snow from Montana to the Great Lakes, and has more in store, including some ice, from the Rockies and Plains to Northern New England through the weekend.
Mateo's wintry mess is being generated by a strung-out impulse of energy riding through a broad southward dip in the jet stream, lifting moist air over a surface frontal system that will plung southward through the Plains, but then stall out temporarily from near the Ohio Valley to the interior Northeast this weekend. Mateo's intial round of snow is hitting parts of the Great Lakes Friday morning, while snow is continuing in the mountains and High Plains of Montana, northern Wyoming, western South Dakota, and Nebraska.
[ For Full Story ]
[Return to www.spiritdaily.com]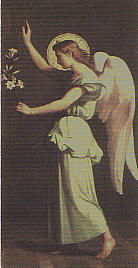 Pray always for purity and love
+++