From St. Louis Post-Dispatch:
In a few weeks, Sheila Gump will give birth to her grandchildren.
The twins, a boy and a girl, were conceived through in vitro fertilization because Gump's daughter, Micaela Johnson, is unable to get pregnant.
Johnson, 26, was diagnosed in 2015 with a rare and aggressive small cell cervical cancer. The only treatment option was a hysterectomy, followed by chemotherapy and radiation. The treatment would thrust the young woman into menopause and render her infertile.
[ For Full Story ]
[Return to www.spiritdaily.com]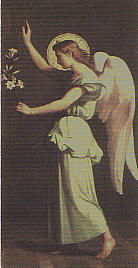 Pray always for purity and love
+++